In the spirit of the celebration of the Late Great South African Leader, a debate has sprung up on social media and it is all emanating from the great name/legacy which Nelson Mandela made for himself while he was still alive.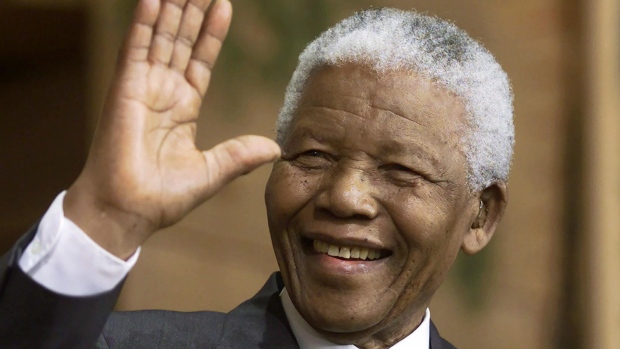 According to South Africans on Twitter, the granddaughters and great-granddaughters of the legendary Nelson Mandela have retained the Mandela name even after marriage and there's an argument about whether it's right or not.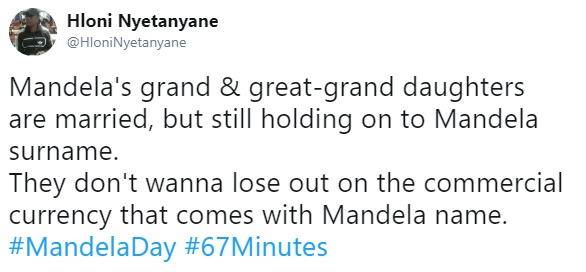 It has also been revealed that some of the husbands of Mandela's granddaughters have taken on their wives surname, Mandela, and even gave the surname to their children just so their lineage can be associated with Mandela.
The Mandela centenary celebrations took place yesterday, July 18, 2018, to mark the 100th anniversary of the birth of Nelson Mandela. The occasion started the surname discussion on Twitter and while some are against the women keeping their surname because it's a popular one, some men have said they would gladly take on their wives surname if it would open doors for them.
If you were a Mandela, would you change your surname after marriage?
See reactions below ;