Truth Is Bitter! Open Letter To Naira Marley And Terry G By Adeyinka Oluwamayowa
Terry G and Naira Marley's comparison on social media is becoming more frequent than I thought of when it started last year. Let's settle it this time.
Terry G is the older artiste in the music industry, while Naira Marley is the new kid on the block, but, the latter's fans do not want to agree to the fact that the former is 'Daddy' to Naira Marley, so they will keep arguing.
Terry G, during his reign, penetrated the industry with different slangs and what he called 'Free Madness'. These slangs and free madness are what we now know as 'Lamba' and 'No Manners', as used by Naira Marley.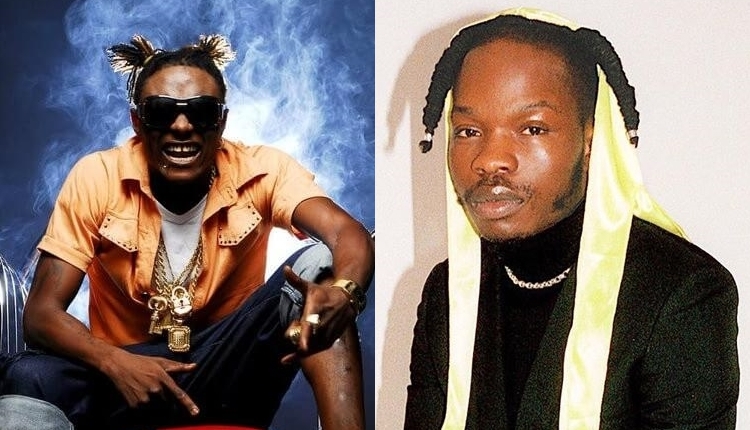 The big difference that will always place Terry G at the forefront is that no Nigerian musician has outshone or match his 'Energy'. I can say Naira Marley is the softer version of Terry G, backed with his social media fans, Marlians.
During Terry G's reign in 2000 till 2014, he was notorious for being the weirdest musician in Nigeria and one of the weirdest in the world (no exaggeration). To outshine Terry G, you have to actually run mad, and if no artiste can do this, Terry G's madness will always be at the top. Naira Marley has this trait but milder than Terry G's.
Naira Marley is arguably the current street-hop king and lord of lamba, he has successfully hypnotised his fans, and so, they fall for anything he does. Thanks to social media that have bridged the gap between fans and artistes, this development is one major benefit Naira Marley is enjoying, which wasn't active when Terry G was aggressively in the game.
For Terry G to have spanned over 14 years, excluding the years he spent as an 'upcoming artiste', he deserves all the respect Marlians can give him. Terry G pioneered the popular street-hop music genre that the likes of Olamide, Naira Marley, Zlatan and others are dwelling on today. Terry G laid not only the bed for all street musicians to sleep on, he was among the people who constructed the bed with no western equipment.
Going forward and leaving all the arguments of who the bigger artiste between Terry G and Naira Marley is, the way the Nigerian music industry works, fans are more interested in musicians who are more active and give them the music they want than other musicians. Therefore, Terry G and Naira Marley need each other right now.
The multiple trends about Terry G and Naira Marley are confirmations that any musical project, be it single, joint EP or collaborative album from them would be a hit, be on the lips of their fans for decades and I'm sure will break and set new records in Nigeria.
We all saw what happened when Duncan Mighty and Wizkid collaborated, they stunned the industry and put smiles on many faces. It was a huge success for Duncan Might who's career instantly resurrected and reemerged to top the list of artistes to collaborate with in Nigeria in 2018. Wizkid got the bigger win, as we credited all the victories to his efforts on the song, 'Fake Love'. Throughout 2018 that they released the song till date, Wizkid gained more respect from music executives, pundits and fans.
Naira Marley is barely two years holding down the music industry, but Terry G held the industry as a top musician for 14 solid years despite the stiff competition he had from Timaya, Klever Jay, Konga, K-Solo and others, and Naira Marley needs to learn so much from how he achieved that and infuse it into his current status to eventually become indomitable.
The truth is bitter, Naira Marley can reignite Terry G's fire, while Naira Marley's fire can burn even more with Terry G. Think about it, it is a win for you both.
Thank you.
Adeyinka Oluwamayowa.
@mrseptin911 on social media.