A young mother has evacuated her home in terror after a 'ghost' photobombed her as she took a selfie – just weeks after undertakers claimed there was a dead body at the property.
Natasha Boden, 26, from Blackpool, Lancashire, took the picture on her mobile phone after dyeing her hair blonde.
But the mother-of-one was reduced to tears when she noticed a face lurking near her right shoulder after she zoomed in on the spectral snap.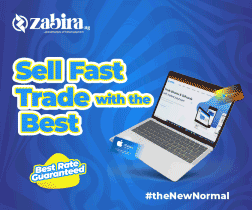 Ms Boden immediately checked into a hotel for the night and is now looking for somewhere else to live with her partner Mark Donohue and two-year-old daughter Dolly – and has ended the tenancy at her two-bedroom flat.
She said that just six weeks earlier, undertakers had knocked on her front door, claiming they were there to collect a corpse.
The undertakers soon realised they had gone to the wrong flat but Ms Boden said she cannot go back to the property knowing it might be haunted.
She said:
'My boyfriend is moving everything out of the flat. I can't go back there. I'm absolutely petrified.
'I've never believed in ghosts or anything like that. If someone else had taken the photograph, I would think it was a load of rubbish but the face is so clear.

'I'd just dyed my hair so I decided to take a quick selfie to see what it looked like – and as I flicked through the photographs, I realised there was the face of a man lurking near my right shoulder.

'I was terrified. I was alone in the flat and I knew I had to get out immediately. It was 11pm but I checked into a hotel and asked my boyfriend to meet me there. There was no way I would be able to sleep after what I had seen.

'The hotel room cost £60 for the night but it was worth it. I don't think I can ever go back to the flat, so I have called my landlord and handed my notice in to end the tenancy.
Culled from Mail Online