A woman has taken to Twitter to reveal the insensitive comment her husband's friend made days after she suffered a miscarriage.
@KahaniLaila shared this while reacting to the tweet of a recently married lady who told people to simply greet her and not ask about her kids as she doesn't have any yet.
In response, Laila shared the experience she had with her husband's friend few months after she got married. According to her, the man made an offensive joke because she was not pregnant yet unknown to him that she had suffered a miscarriage a week prior.
She tweeted,
"Omo few months after I got married, my husband's friend came to visit, after he chop finish, he's now asking if I need to see a gynecologist as I no get bele. Meanwhile I had a miscarriage a week before. The thing pain me eh. I almost cried self."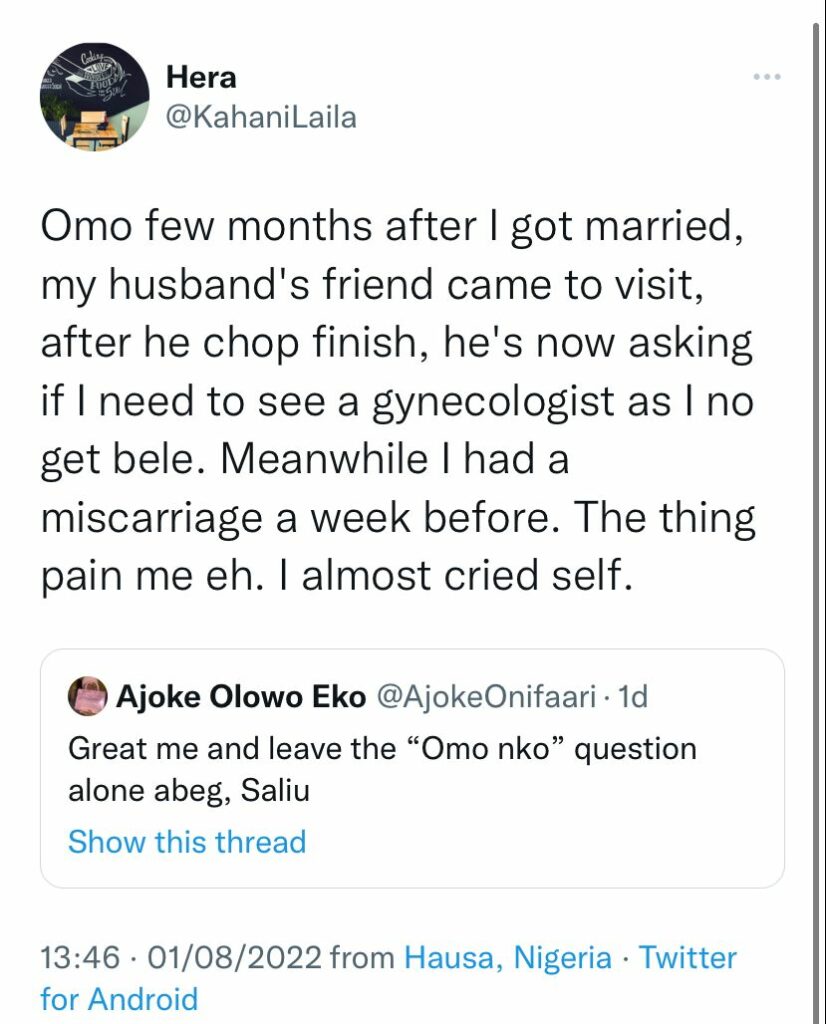 In other news, A Nigerian Twitter user has shared his experience with a close friend of over 16 years who relocated abroad without informing him.
According to the Twitter user identified as @Nsukka_Okpa, he and the friend met up for a drink a few days before his departure, and they spoke about different things, but he never mentioned he was leaving the country.
Wondering why Nigerians keep their relocation plans a secret, he said the friend called him after relocating and told him that he didn't tell anyone except his father because he didn't want to take any chances.