A UK-based woman has left netizens stunned after she revealed she fried an egg using only the heat from the sun.
The 62-year-old woman, Jill Hembury, brought her pot outdoors, set it on her car's dashboard, added a cracked egg, and boom! the egg cooked.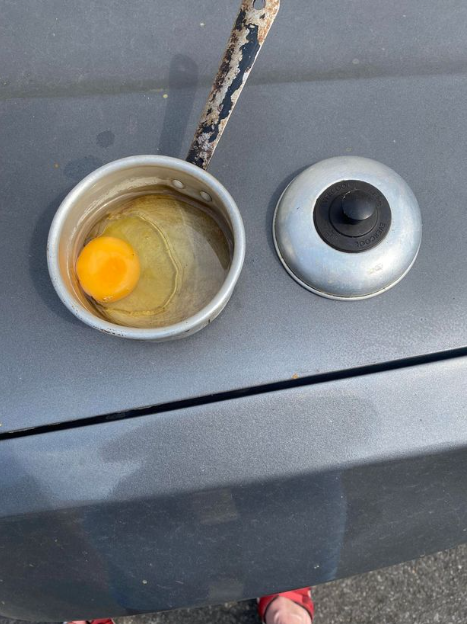 This reportedly happened during yesterday's heatwave, July 18, when the temperature peaked at 38.1C in Suffolk.
Sharing photos of the egg before and after, Jill Hembury said, "Walking out of the front door is like walking out of an airplane in Spain."The egg only took 20 minutes to cook – it was hilarious!"
Meanwhile, she used a thermometer to measure the temperature and she claims that her Honda Civic, where the pan of egg was placed to cook, was at least 45 Degrees Celsius.
In her words,
"The thermometer actually went off the top when I placed it on the dashboard – it went to 45 degrees and then wouldn't go any further."
See photos below,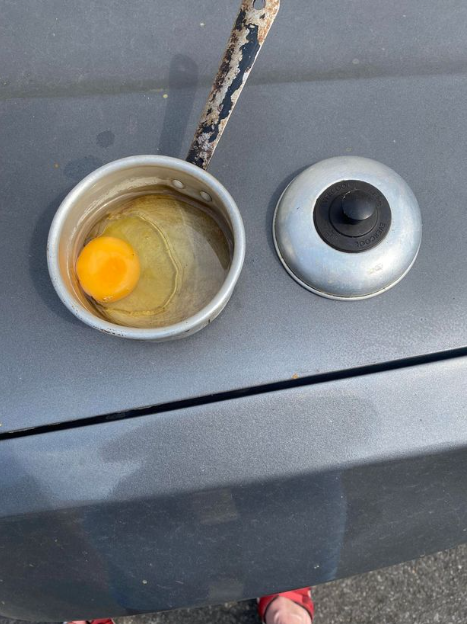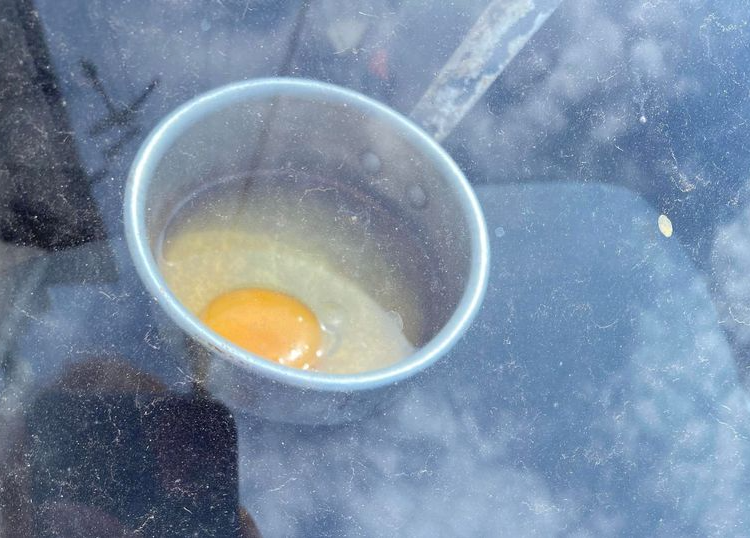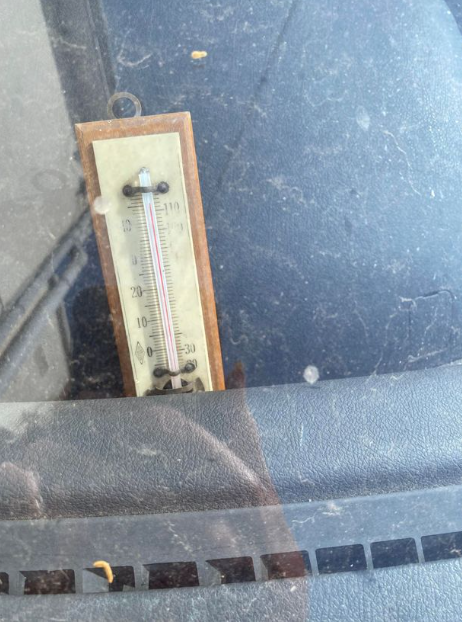 Meanwhile, a man on social media simply identified as Jesse Thomas has become and Internet Sensation after he wore a skirt to work because the company he works for banned men from wearing shorts despite the summer heat.
In some parts of the world, a phenomenon which meteorologists call an "apocaplypse" has seen the UK encountering one of the hottest summers ever.
The extreme summer heat wave also caused a runway to "melt" at Royal Air Force Airport.
Due to the heat, Brists have been trying to deal with the heat wave by wearing less as they dumped their suits for shorts.
However, Thomas' company decided to ban shorts and a he found a way to protest against the ban by wearing a skirt to work.
He shared a photo of himself in a shirt tucked into a skirt on Twitter.
Sharing the photo, he wrote ; "Work dress code states no shorts."