An Istanbul-based Nigerian man, Iwuala Nnamdi, has taken to social media to cry out for help after his cousin, Favour Amajor, was allegedly kidnapped in Abuja. 
According to Nnamdi, his cousin was last seen at the Dawaki Galadima area of the Federal Capital Territory on Monday afternoon, July 25, 2022.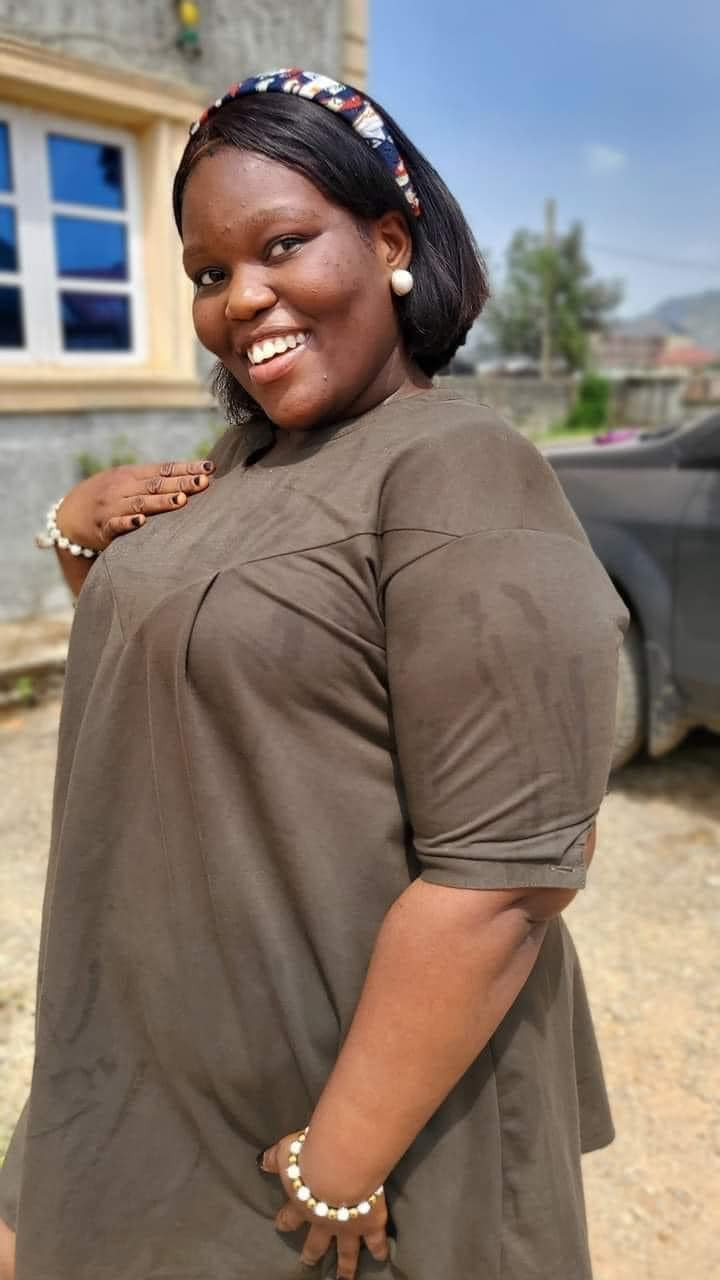 He claimed the abductors sent a message to her family, threatening that they would never see her again. 
He wrote on Facebook,
"DISTRESS CALL; PLEASE HELP!!! My Younger cousin was KIDNAPPED. This AFTERNOON at Dawaki Galadinma Fct-Abuja. Her Phone is Switched and the Only Message they sent is THAT WE WILL NEVER SEE HER AGAIN. Her Name is FAVOUR AMAJOR. LAST seen: Dawaki Galadinma Fct-Abuja. PHONE NO: 08189178218. PLEASEEE HELP US SHARE THIS. JAH Bless wrote !!"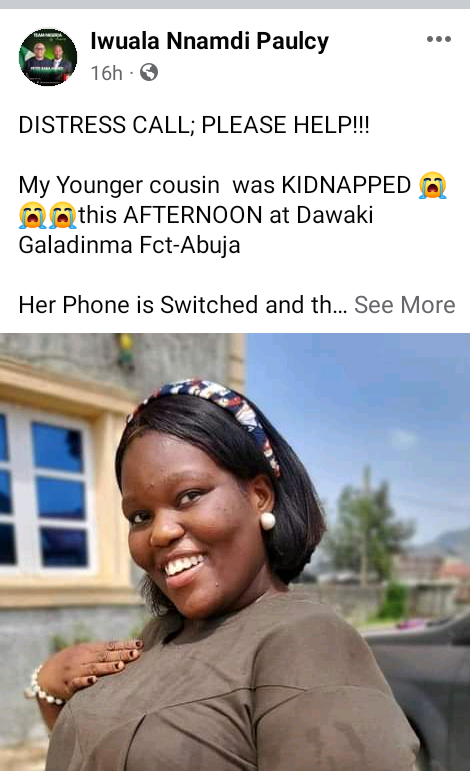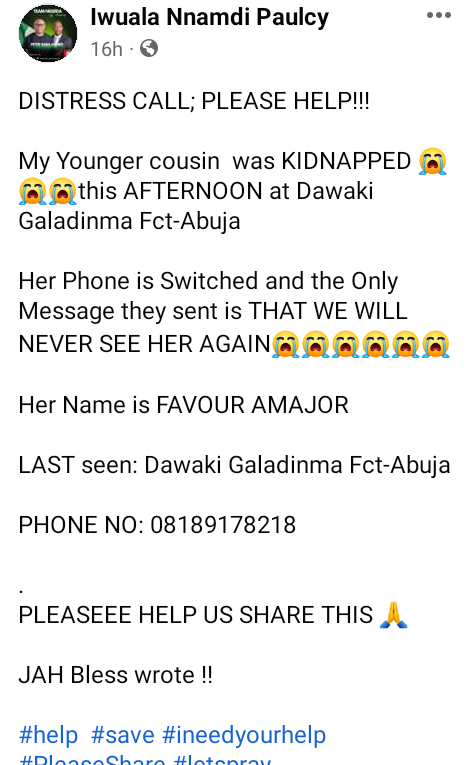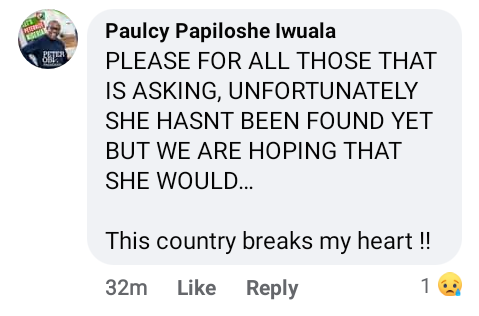 In other news, one of the abducted passengers of the ill-fated Kaduna train who spoke in a new video released by the terrorists has been identified as a lawyer named Hassan Usman.
It would be recalled that on March 28, 2022, terrorists said to be Boko Haram members attacked the Kaduna-bound train, killed some passengers and abducted others, while some lucky passengers were left unscathed.
In a new development, the terrorists have released a heart-wrenching video showing the abducted passengers being flogged with sticks while they wailed and begged for mercy.
In the video, one of the passengers who spoke on behalf of the other passengers, complained bitterly about the Federal Government's failure to secure their release.
He also called for the help of foreign countries and international bodies to come to their rescue since the Nigerian Government have failed them.
An acquaintance of the man, Ahmed Abdul, has taken to Facebook to reveal that the man who spoke in the video is a lawyer, named Hassan Usman.