Daughter of former Chief of Staff to President Buhari, late Abba Kyari, Aisha has slammed Nigerians who took to social media to ask for her father's whereabouts while he was being treated for Covid-19, including Lola Omotayo, wife of singer, Peter Okoye.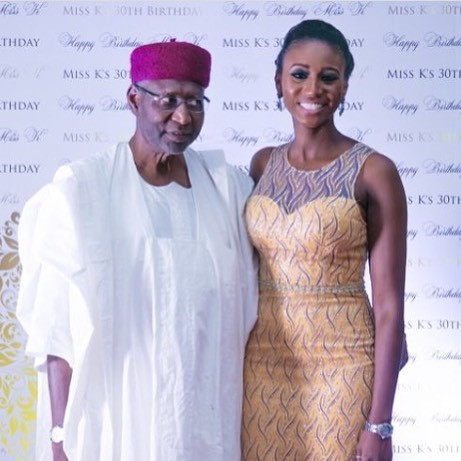 Recall that in early April 2020, Lola Omotayo took to Instagram to ask about the whereabouts of late Abba Kyari after he was transferred to the Lagos isolation centre for treatment.
On April 17, 67-year-old Kyari was announced dead from Covid-19 complications.
Following his demise, some Nigerians took to social media to eulogize him while some condemned him for the way he exercised his powers as the President's Chief of Staff – some people even blamed him for Nigeria's problems.
Reacting to everything that's happened before and after her father's demise, Aisha took to her instastories to out Lola and other Nigerians, asking if the country is progressing and if they sleep better at night, now that her father, Kyari, is dead.