Popular Activist, Aisha Yesufu took to micro-blogging platform, Twitter, to lambaste youths from Northern Nigeria alias Arewa Youths for dragging her on the platform.
Arewa Youths dragged her on Twitter on Monday, January 11 over her comments in support of gay rights in Nigeria. They were enraged and accused her of going against the tenets of Islam.
Reacting to the allegations and insults, Ms. Yesufu attacked this Twitter sect, describing them as "Oxygen Wasting Vessels" with "BambiAlaMentality".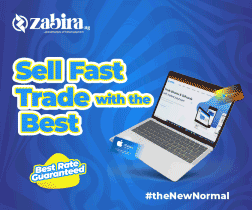 According to her, youths in other regions of the country pick on issues and push the government till they get results but Arewa Youths with their "BambiAlaMentality" only know how to go from one handle to another attacking people and transferring aggression that they cannot transfer to their parents, who according to her, abandoned them.
She also threw a question to Arewa Youths who condemn homosexuality. She tweeted,
"You abuse homosexual people on social media and then behind closed doors you will be with your homosexual partner. Who are you fooling?"
Read some of her tweets below,