Nigerian National League side Bendel Insurance has lost their goalkeeper Umar Ahmad Jalingo who died in Gombe after a brief illness.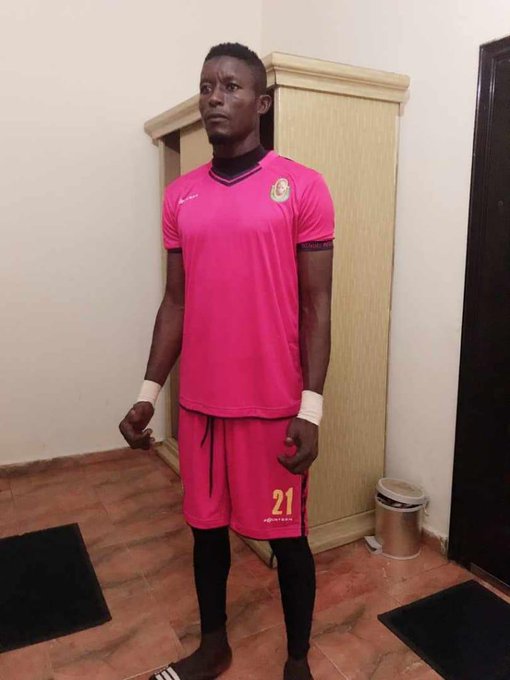 Before his untimely death, Umar Jalingo was hospitalized at the Federal Teaching Hospital in Gombe, where he was treated after serious illness.
And since the National League and football in general in Nigeria have been suspended due to Covid-19, Umar Jalingo had the chance to treat himself at the hospital. He later got better in the hospital in which the doctors who examined him discharged the goalkeeper on Wednesday, May 27, as his family members were happy.
Unfortunately, Umar Ahmad Jalingo died 24 hours later after failure to wake up from his sleep throwing his family and football fraternities in Nigeria into mourning. Super Eagles star gets private jet from his club to return home for late father's burial.
According to the release made by Bendel Insurance media officer Kehinde Osagiede, the club described the death of Umar Jalingo as a great loss.
"It is unfortunate that we have lost one of our players Umar Ahmad Jalingo and the club are in pain and sorrow for the shocking demise as we pray that God should give the family, friends the fortitude to bear the loss," Osagiede stated in a statement.
Umar Ahmad Jalingo died at the age of 27 and the deceased left behind a wife Hajia Zuleha and four children who are living in Gombe.
Bendel Insurance FC Lose Goalkeeper

We are sad to announce the passing of one of our Goalkeepers,Umar Ahmad Jalingo.
The deseased player's family source broke the sad news to Insurance Team Manager,Coach Bernard Ogbe this morning .
He will be buried today(2:00PM). pic.twitter.com/HPgMW4mcj3

— Bendel Insurance FC (@BendelInsurance) May 28, 2020