Nigerians prevent man from committing suicide on Jibowu Bridge in Lagos (video)
Posted by Opeyemi Soyoye on March 11, 2021
There was pandemonium on the Jibowu bridge in Lagos on Wednesday, March 10th, as concerned Nigerians tried to stop a depressed man from committing suicide.

The young man climbed the bridge and threatened to jump down to the ever-busy junction under the bridge, when well-meaning Nigerians rallied round him to stop him.
The now viral video captured the moment passers by who were close by, stopped the depressed Nigerian young man from taking his life.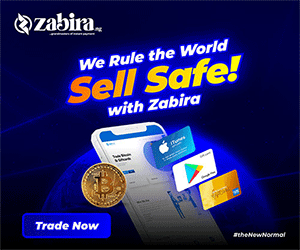 Watch video below,
The moment people rally round to prevent a man from jumping at Jibowu Bridge, Lagos.

— SodusTrends (@sodustrends) March 11, 2021
This is coming after a 26-year-old man identified as Sarki Abdul, allegedly committed suicide in Plateau State by drinking a poisonous substance suspected to be sniper.
The incident happened at Dilimi area of Jos North on Sunday, February 21, two days after the Bauchi Poly graduate reportedly told his sister that he was fed up with the world.
A source close to the family told Nigerian Tribune that Sarki borrowed a sum of N300,000 from his childhood friend to invest in his scrap business with a promise to pay the money back in three weeks time.
It was learnt that the deceased ran into a problem and could not pay back the money as promised but refused to tell his friend about his predicament.
According to the source, Abdul suddenly withdrew to himself and started acting in a strangely, adding that two days before he took the drastic step, he told his sister that he was fed up with this world and preferred to die.
Continue reading
Categories: Viral
0 Responses