While two of our lovely Nigerian celebrities were getting betrothed traditionally last week, October 31st, some kids decided to give social media a thrill pill with their Halloween costumes.
A young boy took his teacher aback when he showed up at a Halloween party dressed up as a giant Rocket Raccoon from Guardians of the Galaxy.
According to mirror UK, It was uploaded to Imgur earlier today where it has been viewed an amazing 1.7 million times.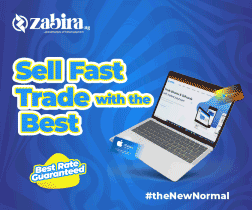 SEE ALSO: Photos: Creepiest Halloween Costume + Celebrities In Their Halloween Costumes.
Bamablacksheep posted: "A child would get suspended in our school system for that. [It] looks like a gun even if its not."It's adorable though!"
Another added: "Child or not. If an anthropomorphic raccoon comes running towards me on two legs, I'm kicking it."
Meanwhile another child, this time dressed up as a snake , has also caused an online stir.
The incredible outfit has already been viewed an massive 2.6 million times.
DidItForScience siad: "OK, well that's the scariest costume I've seen this year!I thought it was a creepy statue in the thumbnail!"