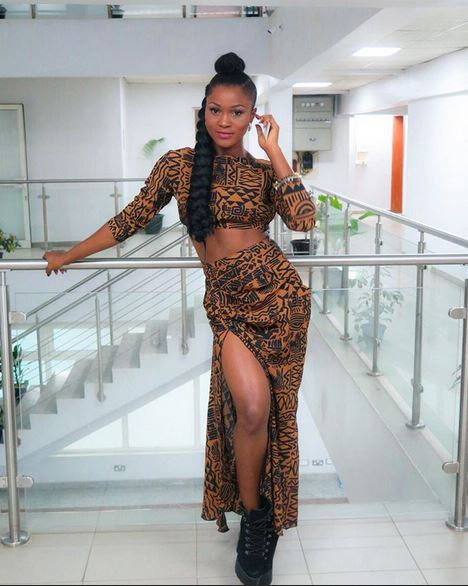 The beautiful rapper is known well for not only her amazing rapping talent but also for being one with erotic and sexual fetishes – she's one of the very few Nigerian celebrities who never shy away from sharing their sexual ordeals.
The "Shuga" crooner has even published a 18+ book, which features really really erotic stories – she defends her personality in these new photos as she shows off her quite hot body.
She can be seen looking all shades of sexy as she shows off her perfectly shaped abs and stunning thighs in a slit skirt and crop blouse.
She's such a beauty though… See another photo below: