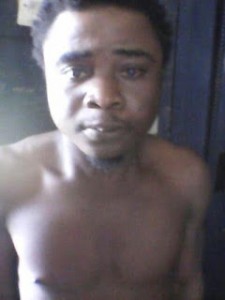 A 21-year-old man identified as Charles Ashitey, also known as Zaga is currently in Police custody in Tema, Ghana for attempting to behead his friend, Daniel Norteye.
According to the police, Daniel was tired after a dance rehearsal and decided to spend the night at Charles's house but got the stupid his life when at about 4am he felt a sharp pain on his neck. He woke up to see Charles holding a knife and cutting his throat.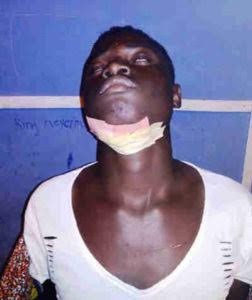 He then struggled with the suspect, escaped with the knife to his aunt's house then lodged an official complaint to the Tema Newtown Police Station.
Further investigation in the suspect's room revealed a striking beheaded snake, egg shells and powder which was sprinkled around the room.