The Federal Government has filed an application at the Federal High Court Abuja seeking the revocation of the bail granted to leader of the Indigenous People of Biafra IPOB, Nnamdi Kanu on the 25th of April this year.
In the application which was filed by the Attorney General of the Federation, Abubakar Malami, the Federal government cited disobedience of the bail conditions granted to Kanu as part of the reasons for its request.
In a Motion on Notice, the government is seeking an order of the court "directing the arrest and committing the 1st defendant to custody pending trial".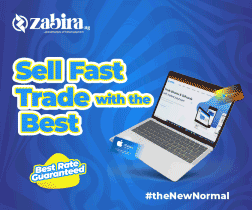 Kanu and some members of his group are standing trial for conspiracy to commit acts of treasonable felony, treasonable felony and other related offences at the court, offences that the government said are not ordinarily bailable.
Also in the application, the Federal government said the IPOB leader had violated the terms of his bail conditions, which include that he should not be seen in a crowd exceeding 10 people; he should not grant any interviews, hold or attend any rallies; and that he should file in court medical updates of his health status every month.
Other grounds for the government's application are that "rather than observing all of the conditions listed above, the 1st defendant in flagrant disobedience to the court order flouted all conditions of the bail; the first defendant has in furtherance to the offence (for which) he was charged, inaugurated Biafra Security Service; and that such an act is a grave threat to national security and unity of the country".
Joined in the application with Kanu are: Chidiebere Onwudiwe, Benjamin Madubugwu, David Nwawuisi and Bright Chimezie.
Kanu was granted bail on April 25th and was released from Kuje prison on April 28th.