A female fan, while being led off the stage, wore a triumphant smile after she'd stormed the stage to accost Nigerian singer, Omah Lay during his performance in Sweden.

The "Attention" singer was entertaining his fans when one particular fan climbed the stage and threw herself at him. In a video from the event, Omah Lay is seen laying, back to ground on the floor of the stage with the female fan on top of him.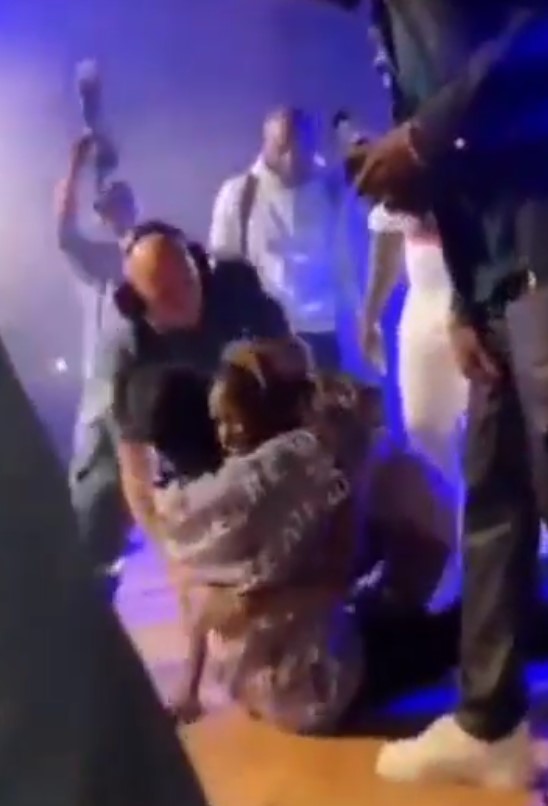 Security men then managed to pull the woman off the singer and led her off the stage where she's then smiling wearing a wicked smile following her misdemeanour.
Watch the video as you scroll,
A while back, a video of the singer, berating a female fan for not actively participating at his concert made rounds on social media.
The Godly crooner had been on his music tour performing in different countries including Texas, USA. The singer entertained the audience with a mind-blowing performance, however while the attendees sang along enjoying the moment, Omah Lay noticed a lady was not participating.
He then asked the DJ to stop playing, after which he pointed to the lady and said that he does not want to see her there. Watch video here