Abdulrasaq Modinat Alake and Mbonu Chizoba, 2 suspected female drug traffickers, have been nabbed by the National Drug Law Enforcement Agency (NDLEA) officers at the Murtala Muhammed International Airport (MMIA) Lagos.
The suspects stated they got involved in drug trafficking because of ill-health, lack of support from their husbands and wrong choices.
According to NDLEA Airport Commander Ahmadu Garba; Mbonu Chizoba was a second-time offender who was first caught in 2013 for attempting to export narcotics.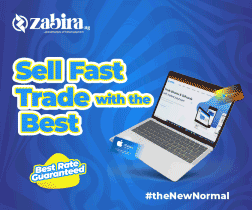 Forty-four-year old Alake from Kwara State said:
"I was married but later separated. I am the only person taking care of myself. My business was booming before I had a health challenge. I used to buy clothes from India and Dubai for supply in Lagos since 2011.
"My problem started when the doctor said I need to do a surgical operation costing $5,000. Before now, I have spent my money on medical bills in hospitals.
''That was how I met a man in India during my last visit who promised to pay for my medical expenses."He also told me to take a bag of cocaine to India. It was all about regaining my health but I never knew it will end this way," she lamented.
READ ALSO: Two Nigerian Anti-Narcotics Officials Wanted For 'Absconding' With Seized Drugs. (Photos)
Chizoba, from Imo State, has a pending drug case at the Federal High Court in Ikoyi . She said she made a mistake in not checking her bag thoroughly.
"I accept blame for not checking the bag carefully when a client gave it to me. My job is risky because we assist people in clearing cargoes. I feel bad that this is happening to me when the first case is still on".
She is a 2008 graduate of Business Administration. She is married and has two children.