Peoples Democratic Party, PDP, Kogi State province, yesterday slammed the All Progressives Congress, APC, for allocating the position of junior minister to her state.
The ministerial nominee for the state, Mr. James Ocholi (SAN), was assigned the portfolio of Minister of State.
Speaking with newsmen in Lokoja, the state capital, the Publicity Secretary of the PDP in Kogi, Bode Ogunmola described as "humiliating and condescending", the assigning of junior minister to Kogi State in a, "c-grade, if not d-grade" ministry, stressing that Kogi State never had it so bad under successive PDP administrations.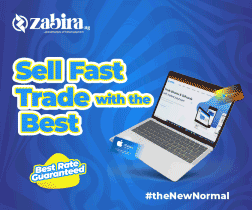 He said:
SEE ALSO: "Buhari Denied Us Juicy Ministries" – Igbo Groups.
"Under former President, Olusegun Obasanjo, Kogi State manned the Police Affairs, Industries, Health and Justice Ministries in that order, following the appointments of Gen David Jemibewon, Chief Kola Jamodu, Prof Eyitayo Lambo and Chief Bayo Ojo (SAN), respectively."

Ogunmola recalled that much as the Yar'Adua/Jonathan administration between 2007 and 2011 could not guarantee senior cabinet ranks for Kogi ministers, Chief Gabriel Aduku and Humphrey Abah, they functioned in the, 'A-Grade' portfolio as Health, Interior and Police Affairs ministers at various times.