A Twitter user with the handle @FavourofGod001 has taken to the micro-blogging platform to narrate how God proved himself to her after she'd being sexually assualted during a home invasion.

The lady said she didn't know she had been shot in the back of her head as she only remembered finding herself in her own pool of Blood but she didn't feel no pain because God didn't allow her.
Thankfully she didn't succumb to the wounds and that's why she decided to share her story.
Read below ;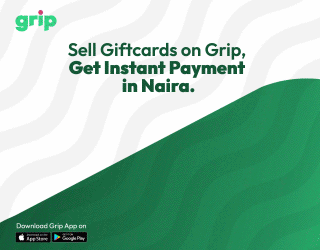 On April 28th there was a home invasion and I was sexually assaulted. After being sexually assaulted I was made to lie down, with my face down on the floor.

The next thing I remember is being covered in blood curled up behind my bedroom door. The truth of the matter I did not know I was shot in the head neither did I know I had been shot in the stomach. God didn't allow me to even feel the pain from the gunshot wounds. The power of God I have to tell you… Guys, He has a plan for us all. The way He proved Himself in this situation even the heathen MUST believe in Him. I suffered from inter-cranial fracture and brain hemorrhaging amongst other things but these were the most serious of the injuries and At one point my family was told I may not make it. But God said, NOT YET!! God My healer, My sustainer raised me healed my body gave me a speedy recovery. He showed the world a miracle. I just wanted to share my testimony with you guys.

Even though I had spent all I worked for and nothing to live on right now as a widow that lost her husband years back, I am forever grateful that my children can still call me mommy and I can hold them in my arms again.
I so much believe that GOD IS IN CONTROL you may not agree with His plan but, he is the creation more than the creator. I think not. He remains on the throne. I will not sit on my testimony I will continue to tell it so I can strengthen anyone going through one problem or the other right now! Peace, love, and blessings to you all.

Here Is My Story A Thread RT:
On April 28th there was a home invasion and I was sexually assaulted. After being sexually assaulted I was made to lie down, with my face down on the floor.

Ebuka #cryptocurrency #CHEATM Pastor Jerry Cardi B Candace #LayconXOppo Banks Niger Republic pic.twitter.com/T5mWRksWJC

— Favour of God (@FavourofGod001) March 17, 2021