A 20-year-old lady has been apprehended after she admitted to setting up her friend to be gang raped due a misunderstanding between them.
The victim was reportedly ambushed by six armed men, suspected to be cultists, at about 8p.m., around the Olaosebikan Street in Somolu, Lagos.
According to Vanguard, the gunmen, said to have earlier propositioned her, which she rejected, took turns to rape her.
They had a field day on her for over four hours inside an apartment at Elewure's House.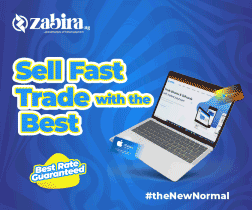 The suspected cultists, it was gathered, accused the victim, a computer operator, of accepting a member of a rival cult group as a lover.
The victim, who gave the names of the suspects (withheld) to policemen at Alade Division, said two of them saw her off to a street close to hers, from where she walked home.
READ ALSO: Outrage As Indian Underaged Girls Are Gang Raped After Being Dragged From Their Homes.
One of the suspects was arrested at a hotel located off Bajulaye Street, but was later released. It was gathered that during investigation, the victim's friend, identified as Vera, allegedly masterminded the incident and was arrested last Saturday.
Police sources hinted that Vera admitted to the claim, saying she did it out of bitterness. The police source said:
"She said it was after an argument that she threatened to deal with the victim. A few days later, the victim was raped. "The victim will be invited here tomorrow (Thursday), where both of them will sit face-to-face, during the interrogation section.

"We are also on the trail of the suspected rapists. Thereafter, they will all be charged to court. Currently, the victim is in good condition after undergoing treatment."