A young Nigerian lady simply identified as Chidinma has been declared missing by her twin brother.
Chidinma's twin brother, Ebuka, who raised the alarm about his sister's whereabouts on Twitter, said she alerted their younger sister when she noticed a strange car following her.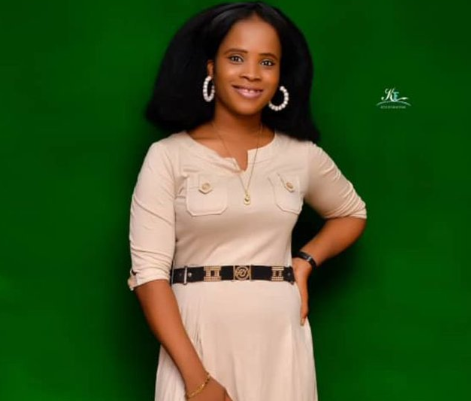 The family's final communication with the young woman, according to him, was a phone call to their younger sister, informing her of the strange car that was tailgating her.
"My twin sister Chidinma went missing at about 4pm yesterday between Atan and Lusada Road. She was coming back home from my uncle's place yesterday when she noticed a car following her. She contacted my kid sis and told her about it. That was the last time anyone heard from her.

She was wearing a black polo and a dark blue jean. This is her number +2349031436715. Please call: +2348162219544 or +2348163736241. Any info no matter how small is appreciated." Emeka wrote on Twitter.
See his post below,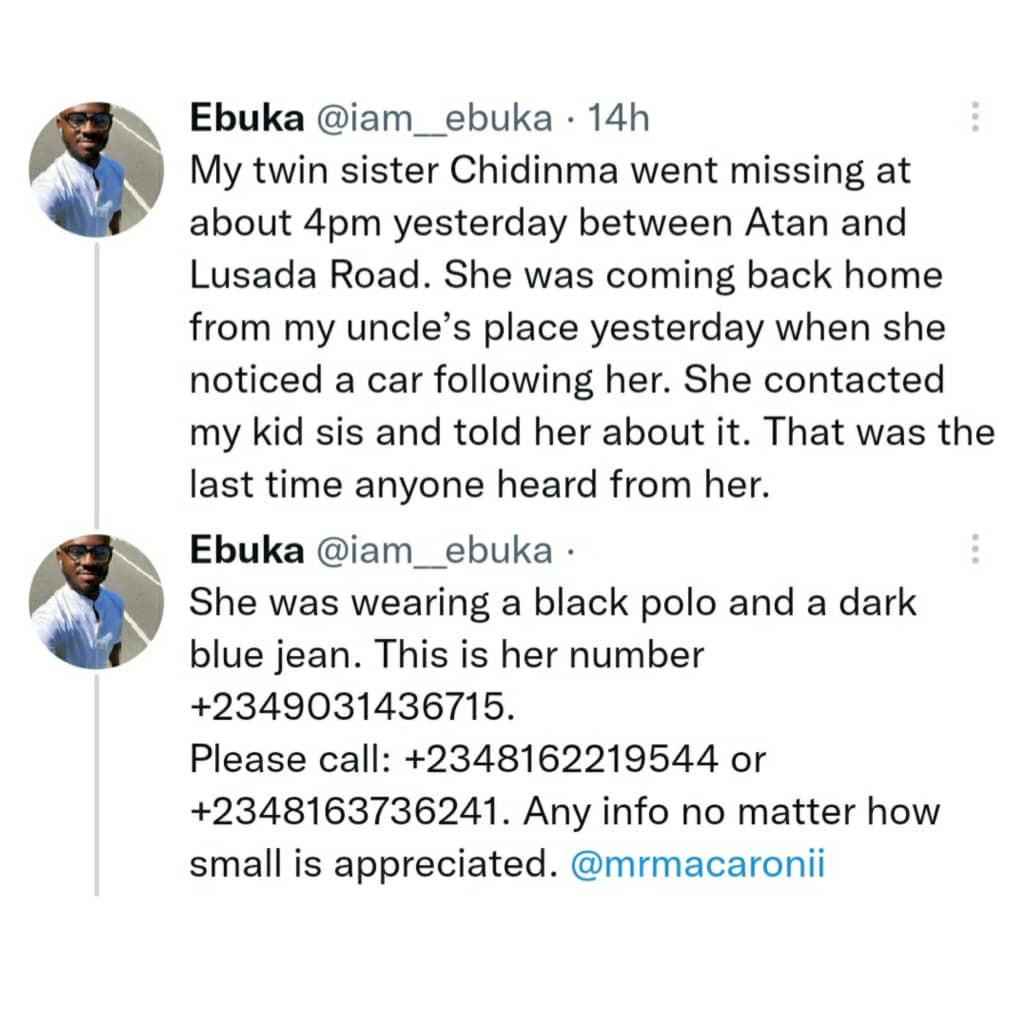 In other news, a video making the rounds on social media captures the moment some National Youth Service Corps members engaged in a rigorous training to develop necessary skills in the fight against banditry and insecurity in the state and maybe, the entire country.
Members of the NYSC have always been regarded as an arm of the 'paramilitary' so it comes as no surprise that they undergo some near-military fitness training.
In the video, the group of corps members clad in their NYSC attire could be seen practicing their moves aggressively while on camp.