It's not new to ears that former Governor of Rivers State, Mr. Rotimi Amaechi's nomination as minister has attracted several petitions.
The politician has now written three letters on why the Senate should not stop his screening as a ministerial nominee.
According to The Nation, he said the allegations against him were not only false but also made malafide with the intent to "solely irritate, embarrass and tarnish his hard-earned reputation."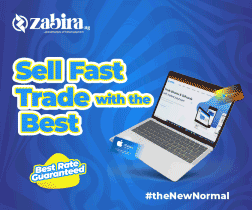 He said he should be presumed innocent until the contrary is proved.
He said since there are pending cases at the Federal High Court, Abuja and the Court of Appeal, any action by the Senate will be subjudice.
READ ALSO: Saraki Unveils Ministerial List – Lai Mohammed, Fashola, Ngige, Amaechi Makes List
He asked the Senate to preserve its Standing Order which bars it from dabbling in any matter pending before a court.
Amaechi broke his silence in three separate letters to the President of the Senate, Dr. Bukola Saraki, and Senate Committee on Ethics, Privileges and Public Petitions.
The letters were written by his solicitor, Edward E. Pepple.
In the letters, he asked the Senate to "discard" the petition against him by the Integrity Group and the report of the Justice G. G. Omereji Judicial Commission of Inquiry.
Citing the case of ex-Vice President Atiku Abubakar, Amaechi said the Supreme Court had emphasized that an indictment by the Judicial Commission of Inquiry or Administrative Panel is not an "indictment" or sufficient for the purpose of preventing a person from holding a public office.
The October 12 letter to Saraki (EW/GC/CRA/15/012) reads in part:
:" It has informally come to our client's attention that the Judicial Commission of Inquiry set up by the Governor of Rivers State, Chief/Barr. Nyesom Ezenwo Wike, to judicially investigate our client and probe into some transactions of the Rivers State Government undertaken during the tenure of our client has purportedly come up with a report based on which the Governor and Government of Rivers State have supposedly also issued a White Paper, wherein it has proposed that certain steps and actions should be taken against our client.

"Of course, this is clearly in defiance of the pending suit at the Court of Appeal on the issue.

"It is important to mention that our client only became aware of this situation through a news bulletin aired on both the Channels Television and the Independent African Television (AIT). Apart from those, no other form of communication has been sent to our client, whether directly or indirectly.

"As had been mentioned in our earlier letters, our client is challenging the competence and validity of the Judicial Commission of Inquiry and its powers to make any valid or binding decision or pronouncement as it relates to him.