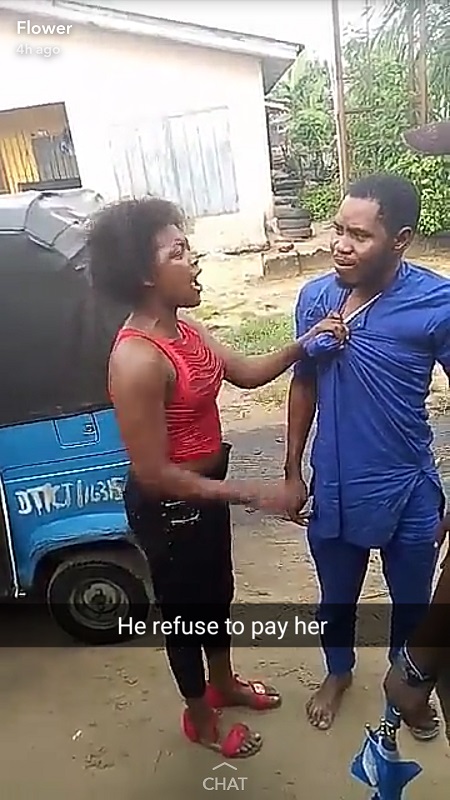 The viral of a quite dauntless commercial sex worker and her customer has caused a mild stir online – the alleged prostitute wearing a red top, black pants and red sandals to match in the photos is seen harassing the man dressed in a blue native attire for allegedly sleeping with her and refusing to honour their financial agreement.
The agitated young woman is seen in the footage screaming "you must pay me my money today, so you knew you never had money and you took me to your house".
The seemingly confused man didn't deny sleeping with her but appealed to her to exercise patience with him as her payment wasn't on ground.
This has attracted humour online as Nigerians laugh off the careless action of the man which has led to his public disgrace.
See photos from the footage below: