A young man who was captured on CCTV stealing phones in a plaza has been caught after he allegedly tried to steal again.

The CCTV footage making rounds on social media said to be captured on January 22, shows the boy walking suspiciously into a shop in ASPAMDA, Trade Fair, to allegedly steal phones belonging to traders.
According to LIB, he returned days later wearing the same T-shirt. However, he ran out of luck this time and was nabbed by the traders who accused him of attempting to steal again.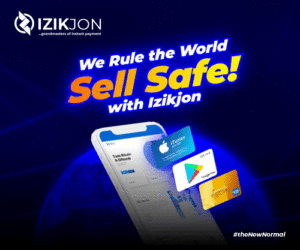 In the viral video, traders could be seen interrogating him while noting that he will no longer be allowed into the market.
Watch the video below,
Vid Cred: LIB