The South East Markets Amalgamated Traders Association, have reportedly disowned the Director of Radio Biafra, Nnamdi Kanu and the pro-Biafran struggle.
A statement by their President and the Secretary, Okwudili Ezenwankwo and Temple Udeh respectively made available to journalists in Awka on Tuesday, said they had nothing to do with the Movement for the Actualization of Biafra and the Indigenous People of Biafra.
READ ALSO: Radio Biafra President Nnamdi Kanu Finally Appears In Court.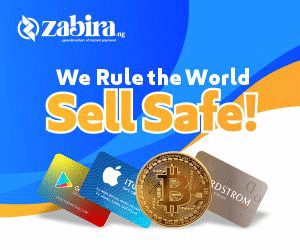 The statement reads:
"We are constrained to react to the continuous calls for close of businesses in the zone in protest and solidarity for Biafra.

"Traders in the South-East wish to dissociate ourselves from MASSOB and IPOB. We have nothing to do whatsoever with these lawless groups.

"The difficulties and hardship, which traders and residents in general suffer during these protests, had made the traders to react to the situation and the development and make its position very clear and unambiguous.

The invasion of markets and other business outfits and the destruction of property of individuals like shops and vehicles in the name of pro-Biafra protest is not only condemnable but unacceptable.

"We are yet to understand the wisdom in the protest where the properties and other valuables and belongings of the Igbo are either vandalised or destroyed by fellow Igbo in the name of Pro-Biafra protest.

"The hardship, which the Igbo that relocated from the North-East in the wake of Boko Haram insurgency are passing through, is still staring every right thinking Igbo man in the face, yet the Pro-Biafra groups are calling other Igbo doing their businesses in other parts of Nigeria to relocate to the South-East.

This doesn't make any sense"No particular zone in this country is an island and none can successfully develop without inter-relationship with the others."Times are hard and the traders condemn, in strong terms, any action, by any group or individual, that will further aggravate the already very difficult times experienced by traders in this area.

"The traders are totally not in support of any protest that will further adversely affect the people of the South-East.

"We want to state clearly that traders in the South East are solidly in support of the administration of President Muhammadu Buhari."