Earlier today, Nigerian author and former presidential aide, Reno Omokri insisted that a report about him welcoming a child with another woman is false and demanded that the publication be retracted.
However, the publication who broke the news have insisted that they stand by their report as it is factual and authentic. The Will had released a report on Monday, May 17, claiming Reno Omokri abandoned his wife, Tuokpe Omokri and their three children in the US and welcomed a child with a UK-based lover.
The publication released the transcript of an interview they claim they did with Reno's wife, Tuokpe where she states that she is not the mother of his newborn daughter.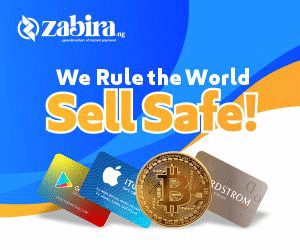 Omokri denied this report on his Facebook and said his reputation is being smeared because he planned to stage a protest against Buhari in Paris.
Reno recently took to Twitter to ask a follower of his who retweeted The Will's report to delete it from his timeline.
"Please delete it. Don't propagate their lies on my TL," Reno wrote.
And The Will responded, "We stand by our story. It is accurate and factual. Your new baby is not from Tope, your wife. We await a formal rebuttal and we will respond. Liar."
In the same vein, Nigerians have dug out a recent photo of Reno at his child's dedication with the child's mother.
The photo was shared earlier this month by ThisDay newspaper which Reno reshared and wrote: "Thank you ThisDay for featuring my wife and I, with our daughter, Weyinmi Ebele, on our baby dedication."
A handful of Nigerians are of the notion that the woman looks like Reno's wife, Tope while others say the woman who welcomed Reno's 4th child is different and looks Ethiopian.
Presidential aide, Lauretta Onochie also weighed in on the controversial topic.