Doctors in New Nigeria Hospital at Kirikiri area of Lagos State, are currently battling to save the life of a young artiste who was shot by a yet- to -be-identified Army officer, last Wednesday morning.
It was learned that the victim was returning home from the studio with his friend when he was shot by the soldier. He was later rushed to a nearby hospital that same night for treatment.
When Vanguard visited the hospital, yesterday, the victim who was lying critically ill in one of the male wards, was barely able to speak. He narrated his ordeal: "I was coming back from the studio with my friend at about 2am when we noticed the presence of the Army officer. My friend attempted to run because he was afraid when the officer stopped us. He told me to run but I refused. While we were at the studio, my friend had smoked Indian hemp and was misbehaving, despite efforts made to stop him from smoking that night.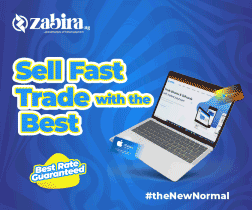 "I tried to explain our mission to the officer and why we were returning home at that particular time of the night, but he still kept on suspecting us. At this stage, my friend took to his heels and I followed him. The officer then ran after us and when I became tied, he shot at my leg four times. The pain was unbearable and I became unconscious. The next morning, I woke up only to see myself at the New Nigeria Hospital battling with pains. Since then, I haven't heard from my friend."
The owner of the hospital, Dr Geoffrey Orajekwe, who spoke to Vanguard, said some policemen and other individuals brought the victim to the hospital around 3am. He said when he was about closing for the night, the officers asked him to start administering treatment immediately without initial deposit.
"Up till now, nobody has paid for his medical bill. Though I heard some gunshots that night but I didn't know what was happening until I saw the victim. Seeing the condition of the boy, I immediately picked up courage, took him to one of the wards and had to open the left and right legs of the boy to remove the bullets before it spreads to the joint. I finally found the bullets and I assure you that he would be fine very soon," the doctor said.
– Vanguard