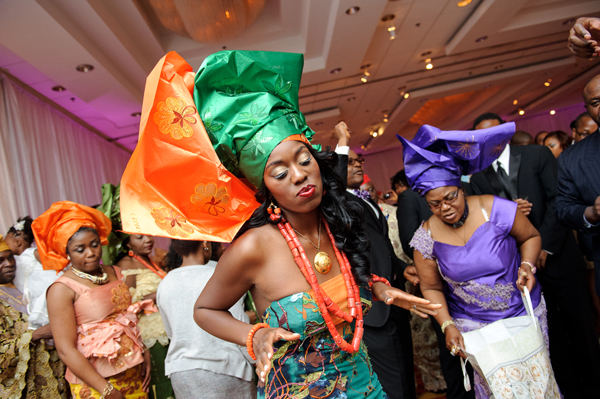 Saturdays and indeed weekends in Lagos are usually tagged as "Owambe" because of the vast majority of people who enjoy attending various functions during the weekend.
"Owambe" is a Yoruba word used in reference to celebratory ceremonies ranging from weddings, naming ceremonies, burials, anniversaries and so many other fun ceremonies.
There is also the whole 'aso-ebi' craze which has become a very important aspect of these parties.
Nowadays, even with the current state of the economy and people claiming there is no money, folks in Lagos never fail to attend these functions, dressed to the nines in expensive aso-ebi fabrics.
From the flamboyant spraying of cash by both the rich and not so rich to the aso-ebi style show-off and sumptuous party food, Lagosians will do anything to be at every owambe function they can attend.
Also, you are bound to find various kinds of people ranging from the invited guests to the mogbo moya bunch of uninvited groovers who all turn up at these parties for various reasons.
So, why do Lagos folks attend Owambe parties? Here are four pertinent reasons.
Free Food
A very important reason why most Lagosians attend owambe's is because of that signature party Jollof rice. This is mostly because the taste of party Jollof rice is quite distinct and usually more delicious than the regular home-cooked ones.
Apart from the popular party Jollof rice, a variety of other foods are served at these parties which frankly you would hardly cook at home.
I mean, why prepare Chinese rice or small chops at home when you could just wait till the weekend to enjoy these delicacies at an Owambe right? Some people don't have shame and even go as far as getting take-away in black polythene plastic bags.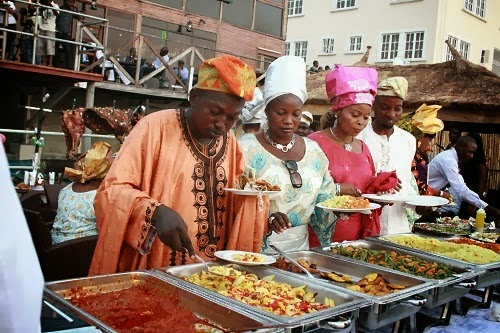 Continue Reading in Next Series of Pages >>