Senior Special Assistant to President Buhari on Media and Publicity, Garba Shehu, has said that the 800 metres trekking President Buhari embarked on from the Eid-ground in Daura to his private residence, is an indication of his fitness to seek re-election in 2019.
The Head of states decided to walk back home to acknowledge the cheers from the residents of Daura who filed out in their numbers to cheer him.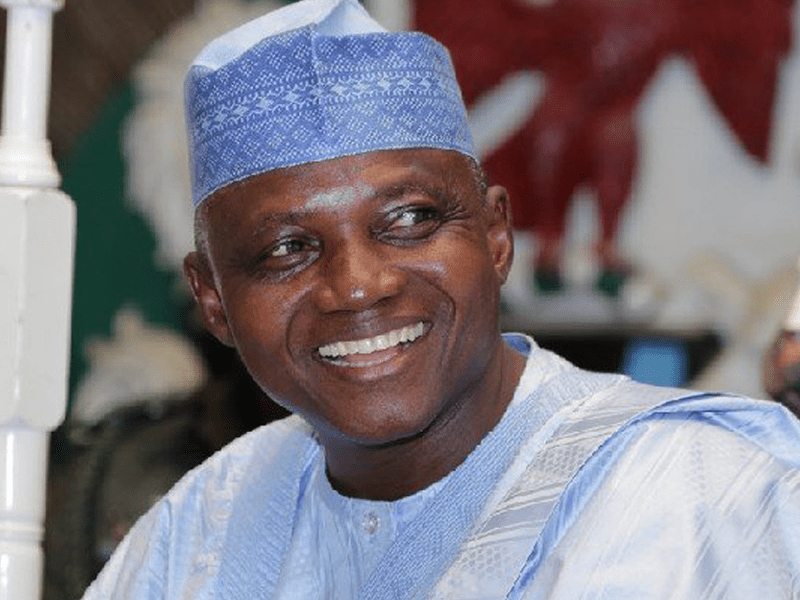 According to Garba, the President's action has refuted Sokoto state governor, Aminu Tambuwal's claim that the president is "too old" to continue to rule the country beyond 2019.
"We love President Buhari and that was why we supported him in 2015 unconditionally, and while doing that, we are too sure that he will seek re-election after his first term, but when things are wrong we have to tell him. We still believe in his integrity, patriotism and courage but these are not enough for a leader. We all know that there is a vacuum in the government occasioned by his disposition probably because of his old age or health condition. That is why Nigerians are yearning for younger ones to lead this country" Tambuwal said in a statement released yesterday
However, Malam Garba Shehu, President Buhari's Senior Special Assistant on Media and Publicity, said the trekking by the president was a response to Tambuwal's diatribe on the president.
"I think there are two things here; one is to say that the President is responsive to the enormous support and commitment of his own people that had come out in their numbers to see him and he just decided that he couldn't go on riding in a blacken vehicle and he came out and walked to the distance. The second thing, he is curious that these days, one or two people who are aspiring to be president are campaigning on their youthfulness and good health.

"I think the president has done one thing today – that the issue is not how old one is but how fit is he; how healthy is he. Now that the president has proven his fitness and well-being to continue in office is a settled matter. I think that if people want to campaign against him they should do so on issues that are of significance to Nigerians. The President is fit, he is healthy; he is good to go'' he said