A staff of online retail store, Jumia, Ola Sanusi, suffocated to death on Monday, February 8, while working in the company's warehouse which, according to some employees, is as hot as a oven.
Sanusi was said to be preparing to marry his pregnant fiancée before death came calling.
Jumia has now confirmed the unfortunate incident;
"We regret to announce the passing of our dear colleague, Ola Sanusi Ola Sanusi tragically died on Monday as he was seated in one of our inventory rooms, proceeding to perform a cycle count.

We could gather from the video footage that he experienced pains in his chest and collapsed just after. His colleagues reacted very quickly and he was rushed to the hospital, but was pronounced dead on arrival", a rep for the company told Pulse.
The rep says that Sanusi's family has been invited to the company to watch the footage that shows the moments leading up to the man's death.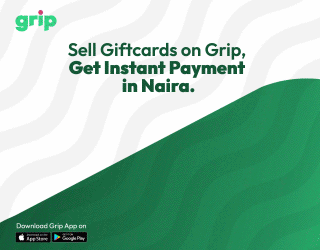 "We have been in close contact with Ola's family, who have had the opportunity to examine the location of the incident, including the video recordings", the company's rep. said.
Recalling Sanusi's time with the company and the tragedy, the statement read in part;
"Ola joined the company when it launched in March 2013 and has been a great colleague and team member ever since. He was part of the Inbound Team at AIG-Express and worked as an operator. He was a diligent, committed and highly valued member of the team in his 3 years with the company".
The company also implores the public to give Sanusi's family privacy to mourn him;
"We wish to respect Ola's family and invite everyone in this difficult time to respect their grief and need for privacy and mourning. We have extended our deepest condolences to his family and his friends during this difficult time and will continue to support them as much as need be", it reads.
Jumia is one of the leading online retail stores in Nigeria – servicing thousands of Nigerians the need to shop on the internet with speedy delivery to their desired locations.