Muslims in Ekiti yesterday defied the directive of some of their leaders not to collect Sallah gifts from Governor Ayo Fayose, as they trooped to the government house in Ado Ekiti to collect the rams distributed by the governor for Eid-el-Kabir celebration.
This contravened the order earlier issued by Muslim leaders, under the auspices of League of Imams and Alfas, Ekiti State, which urged members to reject the gifts on the strength that their members were not adequately represented in Fayose's appointments.
Though, another group had countered the League of Imams and Alfas for that action, describing those behind the attack as impostors, who were not known in Islam circle.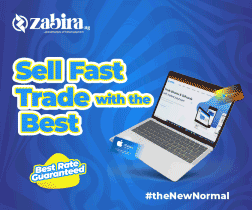 READ ALSO: "Why I Don't Drive In Bullet Proof Cars" – Ayo Fayose.
While distributing the rams to Imams and other top dignitaries, Fayose said he won't allow himself to be dragged into playing politics with religion in the state.
The governor urged Muslims to prevent themselves from being used as instruments of politics by desperate politicians, who are bent on maligning his government at every slight opportunity.
In his words:
"I won't allow anybody to drag me into playing politics with religion. What I am doing today is a demonstration of love and support for the Muslims. I am not that kind of a leader who does things with religious interest.

"I will do same to Christians at Christmas exactly what I am doing to Muslims today."
Vanguard