Five of the suspected abductors of the former Secretary to the Government of the Federation (SGF), Chief Olu Falae, have been arrested.
The balance of N800,000 from the alleged N5 million ransom paid by the family has also been recovered by a special police crack team which handled the investigation, Daily Sun reports.
Top security sources who declined to be named, based on the sensitivity of the case debunked speculations that the kidnap was an ethnic affair, even as the source revealed that some Fulani herdsmen were actually among those who took part in Falae's kidnap.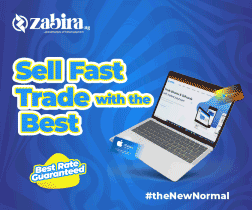 The source, who described the abductors as hardened crim­inals, said that the motorcycle used by the kidnappers is now in the custody of the Police.
He confirmed that N5mil­lion was paid as ransom to the kidnappers before Falae was re­leased and that negotiations on how the ransom was paid, was actually carried out in Abuja, by the prime suspect, even as the source said that the money was withdrawn from one of the new generation banks in Akure (name withheld).
READ ALSO: "Police Shouldn't Take All The Glory For Falae's Rescue, We Paid Ramsom" – Chief Olu Falae's Family.
The day the money was withdrawn, September, 26, which was the same day Falae regained his freedom from his abductors, was clearly stamped on money wraps paid as ran­som, it was gathered.
However, the source said apart from Fulani herdsmen who participated in the deal, in­vestigators are suspicious of in­side collaborators who they are now going after as the police believe the herdsmen would not have successfully carried out their plans without assistance from an insider.
Though details of the ar­rest are still sketchy, it's gathered from a reliable source in Ondo that the suspects who are all Fulani, were picked up from Ondo, Ekiti and Niger states where they were said to have dispersed to spend the ransom.