A UK-based Nigerian, Olukayode Olugbemi has begged Nigerian men based in the United Kingdom to tone down on how they mistreat white ladies.

Taking to Twitter, he accused Nigerian men of breaking white women's hearts after they had already falling madly in love.
According to Olukayode, he can no longer continue to console his friends who get their hearts broken everyday.
He further urged the men to desist as they are "spoiling our already bad reputation."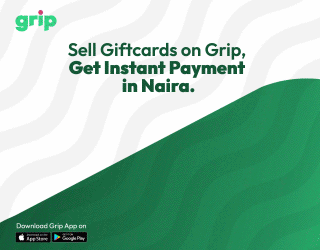 The man wrote;
"Nigerian boys in the UK, stop mistreating white ladies that fall madly in love with you. I no fit dey console my friends you're breaking their hearts everyday abeg. Stop spoiling our already bad reputation.
"This werey dey break heart, still dey recommend Chike's Boo of the Booless to my friend, dey play "Forgive" begin dey cry.
For clarity, don't mistreat anyone. If you can't be true, just get TF out."
Nigerian boys in the UK, stop mistreating white ladies that fall madly in love with you. I no fit dey console my friends you're breaking their hearts everyday abeg. Stop spoiling our already bad reputation.

— Olukayode Olugbemi, Esq. (@OmoKakafiala) November 15, 2020
For clarity, don't mistreat anyone. If you can't be true, just get TF out.

— Olukayode Olugbemi, Esq. (@OmoKakafiala) November 15, 2020