A new picture of Bread seller turned model, Olajumoke Orisaguna and her husband has now surface online.
Before her miraculous and inspiring bread seller cum model story, Jumoke was residing in Lagos with their two kids while her hubby was based in Osun…all in a bid to make ends meet.
Some people have been mocking the husband and calling him all sorts while some are wondering how he would handle Jumoke's new fame.
Well, Thisday style magazine editor, Azuka has this to say about the whole brouhaha.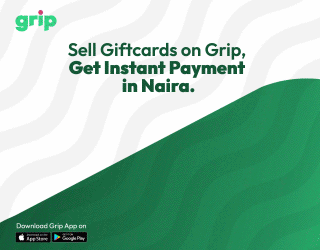 I'd learnt that anything you d for the praise of self will most likely fail, and it explains why I advise that we should only trust God for divine elevation. And even when avid fame hunters go after it in the forest with a torchlight and a cutlass, they're always brought to the realisation that except God builds, the builders labour is in vain.

I don't like to involve in social media wars or crossfire, but I almost did last night on Facebook when a lady started raining curses on Olajumoke's husband. l've been reading and seeing so many nasty comments that he appeared after her story went viral. When will people stop hastily concluding about other people's lives?

The Olajumoke l saw the first day while Ty Bello shot Tinie Tempah didn't look like that to me. She had a calm smile and a happy look even if l don't know what was running through her mind.

Whilst thanking you all for sharing the riveting story of a young lady who trekked from the lowly street hawking of agege bread to the exalted cover of Thisday Style- you'd agree with me, it can only be God!But as the enchanting story begins to travel at the speed of light, a growing concern stems from a widely held but erroneous view about Jumoke's nuclear family make-up, in particular, the reputation of her husband.

For the information of all who should know, Jumoke and her husband just sought fortune from different lands, they never had a fractured marriage.

They needed to be on the street of 'Hustle n Bustle' so they decided to till different grounds- one in Osun, the other in Lagos.It was misconceived that Jumoke's husband resurfaced finally when fortune has finally beckoned- this is cruel.

The young couple have everything but money and formal education and this is where they need our love.

They're nowhere near where fate is taking them, so it will be grossly unkind to stir controversies to distract them.

This family needs your love, prayers and support and if you can't afford it, at least don't hurt them by spreading lies or cursing the husband.

God bless us all and may our steps lead us to where we will find divine Favor and divine elevation.