If you get aboard a Lagos bus and after a while you hear the conductor call out "under!", "Killer!", " Masha!" don't panic, it is not the beginning of madness, he is just calling out bus-stops; so where is your stop?
There are so many humorous things that take place while traveling on a Lagos commercial bus, certain things that happen or that are said, are just enough to keep you laughing if you take a second thought at them.
For me the bus-stops in Lagos and the way these conductors call them out, gets me laughing always. So you have bus-stop like "Westminster" pronounced as "West Minister" and you can't but laugh to tears.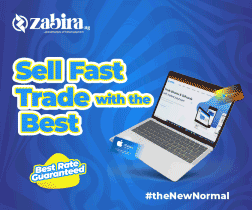 There many more bus-stops which i find funny, either in their pronunciation or in the meaning of their names as it were.
Perhaps I should give you some heads-up, every major landmark in Lagos eventually is used as a bus-stop, and in the case of no major building/edifice; then the nearest Iroko tree becomes the bus-stop for the area.
This theory holds majorly for residents in the mainland, as the Lagos-Island tends to have a good number bus-stops with straight names.
Without spoiling the fun, here are some of the craziest and funniest names i have found of the lot that exist around the Lagos megalopolis.
Come "along", yes, 'along' is yet another bus-stop's name.
1. Cemetry Bustop
There are so many cemetery bus-stops across Lagos. The simple rationale for the bus-stop name, being that the cemetary located around the corner is about the most popular place to reckon with within the area.
Seriously, I mean, how can you say you live at "Cemetery bus stop"?
2. Moshalashi
Moshalashi means mosque, and there are major mosques in virtually every part of Lagos. You can rarely go to on any Local government are which doesn't have a Moshalashi- bus stop.