Patrick Obahiagbon is a name we started hearing when he began to represent Oredo Federal Constituency of Edo state at the House of Representatives in 2007.
The catch was that he spoke jaw-breaking words, like literally jaw breaking. Words that you probably won't be able to pronounce when hungry.
When he was interviewed by Vanguard, the law graduate of Politician appealed to his audience to try to understand what he speaks and in his own words.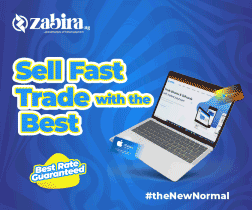 The intention is not to deliberately befuddle or obfuscate them. I do not set out to deposit my audience in a portmanteau of indecipherability
Which in layman English simply means that he doesn't mean to confuse us intentionally smh.
But now we ask, if it's not intentional, what is it Honorable?
We explained a few times Honorable Obahiagbon spoke to us in layman English because life is really too short to look for a dictionary when this man speaks.
1. When he spoke about the death of former ASUU President
"The grand initiation of Professor Festus Iyayi is a lancinating loss of another stentorian voice, against retrograde and prebendal forces of primitive mercantilism. That he passed through transition on matters pro bono publico, bears eloquent testimony to our state of dystopia. Such is the evanescence of life. It's all vanitas vanitatum"
In layman English: It is a loss of this statesman and the fact that he died in service shows how scary everything is.
2. When he reacted to the DANA plane crash
"We must halt this ludicrously lugubrious kakistocracy. We must demur against demuren (no onomatopoeic extrapolation) intended. The quotidian stentorian atrabilious ululation is abyssopelagic. The country is on a precipice of apocalyptic crepuscule."
Layman English: The country is not working well. Everything is going one kain
Click on Next Page to Read The Rest..