Murtala Mohammed Airport (MMI or MM2)
Lagos airports are notoriously transient, full of people coming and going, however, its high ceilings and numerous cafes are the perfect spot to deplane from your relationship.
It certainly offers the perfect mix of privacy and safety and any person will think twice about creating a scene to avoid epic embarrassment; considering the crowd that crams the airport at all times.
In case your mate decides to lash out inordinately, the security at the airport will quickly intervene, saving you from possible danger.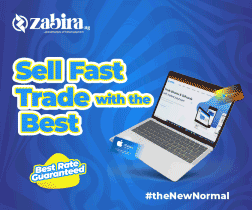 READ ALSO: Top 10 Hottest Girlfriends of Popular Musicians in Nigeria
While it sounds awful to wait until someone is about to board a plane to dump them, breaking things off at an airport allows you and the person literally close the door on one chapter of their lives and start afresh with a another. They can take the time on their trip to absorb the break up, move on and prepare their mind for a true new beginning.